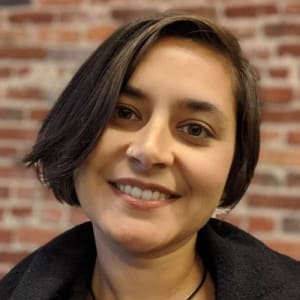 Anjana Vakil
, USA
Talk: (Easier) Interactive Data Visualization in React
Anjana suffers from a chronic case of curiosity, which led her from philosophy to English teaching to computational linguistics to software development. As a developer advocate at Observable, these days she codes & teaches from her home base in San Francisco; in the before-times, you could find her speaking at events around the world. She loves to share the joy of programming and advocate for a more diverse, equitable, and ethical tech industry. Ask her about the Recurse Center & Outreachy, she's an alumna of both!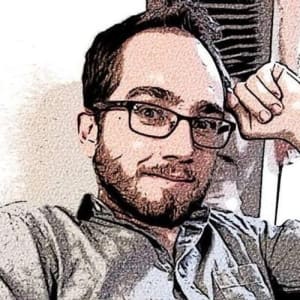 Ian Johnson
ObservableHQ, USA
Talk: Painting with Data: Intro to d3.js
Ian Johnson is a data visualization developer and software prototyper at ObservableHQ. Ian has been turning data into pixels for more than 15 years, cheering on the developments in web standards and open source technologies that enable ever richer forms of communicating data. Ian helped found the Bay Area D3 User Group, a community of thousands of d3.js practitioners, to learn from other like-minded folks. He has prototyped software and visualizations for companies, researchers and causes. He enjoys sharing his understanding and is often tweeting about data visualization and the creative process.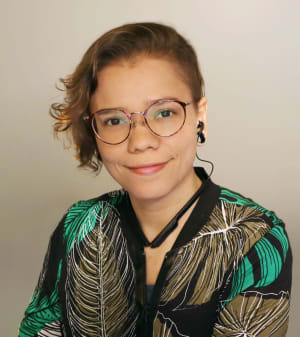 Krystal Campioni
Shopify, Canada
Talk: Battle-Tested Techniques for Animation and Data Viz with React
Krystal has been working with development for 12 years. During this time she's had the opportunity to work in a wide range of projects from web and mobile applications to games and virtual reality. Currently, she works as a Senior Frontend Developer on the Insights team at Shopify, creating delightful data viz components. She's also been a tech coach on Rails Girls and presented talks and workshops at events like VueConf, RubyConf, Laracon, and CodeTalks. You can find out more about she's done so far on her website: http://krystalcampioni.com